We are open again for Mass and receiving our Lord in Holy Communion—many have already joined us, even though the obligation to go to Sunday Mass is still dispensed by the Cardinal. Jesus himself has been waiting to reengage us in a wonderful embrace and dialogue, just as he did with his apostles and followers after his death and resurrection: Welcome back, you of little faith, he says to us. Blessed are those who have not seen (or received) and yet believe.
"Thy will be done"
We have been praying a lot for the Renew My Church process: for St. Mary of the Angels, the three other parishes in our grouping, as well as for the whole Archdiocese of Chicago: we introduced the Renew My Church prayer into our Mass petitions four or five years ago, we have been praying the Memorare after Mass for and individually (people have committed to say 2,500 daily Memorares for our parish). We also composed a prayer to St. Joseph to guide our parish leadership toward effective evangelization and vitality.
renew my church: cardinal's announcement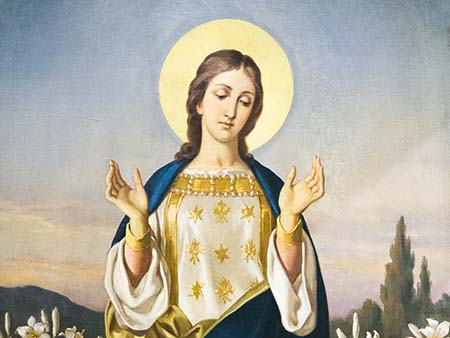 The Cardinal has made his decision for St. Aloysius, St. Hedwig, St. John Berchmans, and St. Mary of the Angels, which was announced May 10. For a summary of the decision, full plans, and a pastoral letter from the Pastors of our grouping, click below:
Thank you for all of the prayers and support for St. Mary of the Angels! Please continue to pray for all the parishes in our grouping!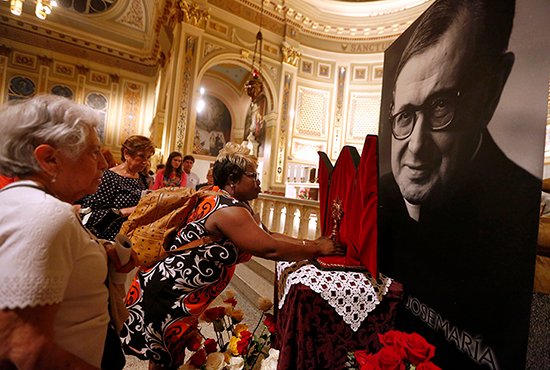 Mass Times
Sundays / Niedziela / Domingo
8:00 am (English)
10:00 am (English)
12:00 Noon (Spanish/Español)
7:15 pm (English)
Saturdays / Soboty / Sábado
8:00 am (English)*
5:00 pm (Mass of Anticipation, English)
6:30 pm (Polish/Polska)
Weekdays / Diarias / Codzienne
7:00 am (English)*
5:30 pm (English)*
*in St. Josemaría Chapel
Updated June, 2020
Memorare Pledge
Let's storm heaven with many prayers for growth and for the mission vitality of our parish! As of today there are 2,500 Memorares being prayed daily for this intention!
Pray the Memorare everyday, and let us know you are doing it by entering the number of Memorares you will pray daily in the pledge card we have available in the church. Click the button below to pledge how many memorares you can pray.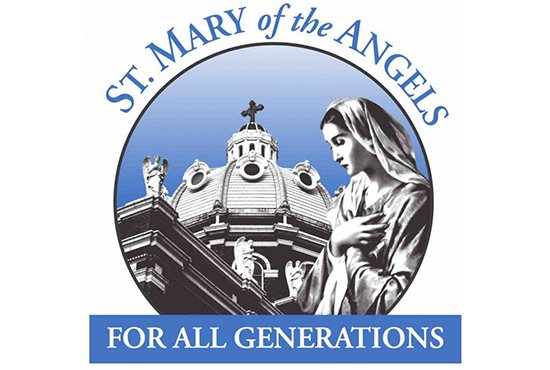 For All Generations Campaign
We have been entrusted with a great treasure: St. Mary of the Angels church.
Through your prayer and financial help we rebuilt the Dome in 2010, restored the South Tower in 2012, eliminated our debt in 2013, and have now raised over $1 million in donations and pledges ear-marked for restoration, but our needs are greater.
Click here to learn our plans to restore the church's exterior, replace our heating and sound systems, and more.
ARE YOU NEW TO ST. MARY OF THE ANGELS?
Seeking a parish?
A spiritual family?
A place to pray, deepen your faith, or serve others?
If so, our hearts and doors are open to you! We thank God for sending you. Please introduce yourself to one of the priests after Mass and, if you would, please register online by clicking the link below or contacting the parish office.
Connect With Us
Sign Up For Flocknote to receive emails and texts for parish information, prayers, and spiritual resources.
Pope Francis' 4 ideas for families during the Amoris Laetitia Year
Map & Directions
1850 N. Hermitage Ave., Chicago IL 60622, at the corner of Hermitage & Cortland Ave.
We are located in the Bucktown neighborhood just east of Damen Ave and west of Ashland Ave. If driving, our parking lot entrance is located on Hermitage, just south of the church.
If driving from the Kennedy, we are conveniently located directly off the Armitage exit.
Stop by for a visit!