Memorare
Remember, O most gracious Virgin Mary, that never was it known that anyone who fled to your protection, implored your help, or sought your intercession was left unaided.
Inspired with this confidence, I fly unto you, O Virgin of virgins, my Mother. To you I come, before you I stand, sinful and sorrowful.
O Mother of the Word incarnate, despise not my petitions, but in your mercy hear and answer me. Amen.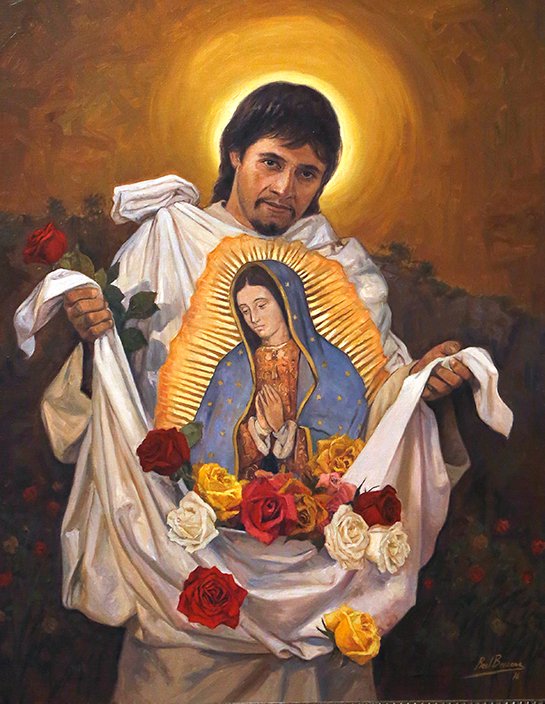 ACORDAOS
Acordaos, ¡oh piadosísima Virgen María!
Que nunca se ha sabido de nadie que buscando vuestra protección e implorando vuestro auxilio, haya sido desamparado.
Animado por esta confianza, a Vos acudo, oh Madre, Virgen de las vírgenes, y gimiendo bajo el peso de mis pecados, me atrevo a comparecer ante Vuestra presencia soberana.
¡Oh Madre de Dios! no desechéis mis súplicas, antes bien, escuchadlas y acogedlas benignamente. Amén.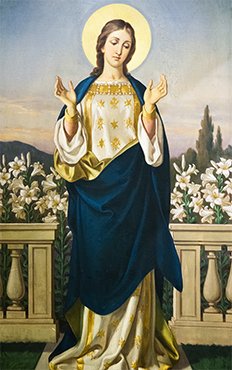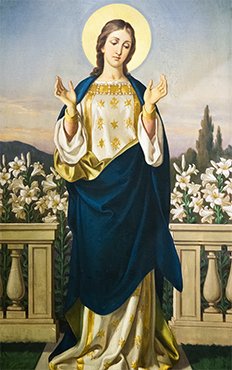 Memorare
Pomnij, o Najświętsza Panno Maryjo, że nigdy nie słyszano, abyś opuściła tego, kto się do Ciebie ucieka, Twojej pomocy wzywa, Ciebie o przyczynę prosi. 
Tą ufnością ożywiony, do Ciebie, o Panno nad pannami i Matko, biegnę, do Ciebie przychodzę, przed Tobą jako grzesznik płaczący staję.
O Matko Słowa, racz nie gardzić słowami moimi, ale usłysz je łaskawie i wysłuchaj. Amen  
Zobowiazanie modlitwy Memorare