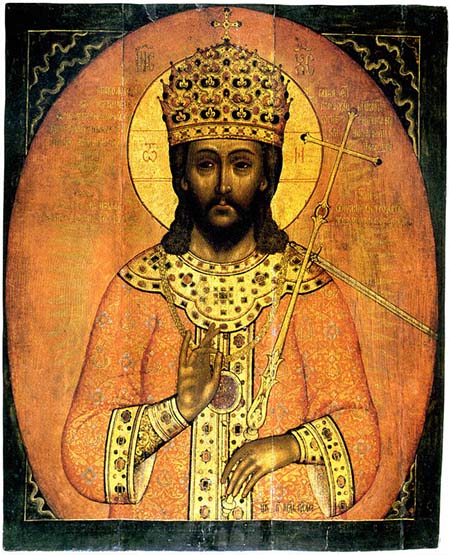 October is the month of the Holy Rosary, where we set time aside for this special prayer to Our Lady. October is also time to reflect on Christ's lordship and our stewardship.
Our Lord entrusts each one of us with a particular responsibility in his kingdom; this is our stewardship. All our gifts, talents, material possessions, etc. are not our own, but belong to God and entrusted to us to safeguard and multiply.
Jesus often speaks of stewardship, how the king gives a different amount of his treasure to each steward according to his abilities: to one five talents of gold, to another two talents, to another one. The steward with five talents earned five more; the one with two earned two more; the one with one talent buried it, and was sent to the outer darkness, i.e. hell (see Matthew 25:14-30). This shows how God wants us to know that our talents of time, gifts, and treasure are gifts from him that we are called to multiply and then give them back to him.
On another occasion the steward unjustly used the benefits of his stewardship for himself, but was smart to make friends with the treasures he had amassed so that they would receive him into their "heavenly" home once he had rendered an account of his stewardship to the Lord (see Luke 16:1-9). This shows that selfish people can do some good with their wealth by being generous with God's gifts to those who have faith.
A true steward always fulfills his responsibilities in service of God, with gratitude for all the gifts he or she has received and strives to multiply and use those talents for our Lord's mission. We acknowledge Christ's lordship over all the gifts and talents we have received by giving back.
The gift of time: we acknowledge it as a gift that we receive from God by setting aside time for God in prayer. If you don't give your spouse, family, or friends sufficient time there simply is no opportunity for those relationships to grow and mature; even more so with God. Let's steward our time to show our Lord that he is number one in our life. If we were to tithe our waking hours, then we would spend more than 90 minutes in some form of prayer (144 minutes if we tithed the whole day): daily Mass, Holy Rosary, some spiritual reading, meditation. Some ordinary Catholics do this! Isn't God worth it? Perhaps we can work towards it.
The gift of work: perhaps we can volunteer teaching catechism (CCD), or mentoring young people (such as at Midtown or Metro Programs), or serving at a soup kitchen. In this way we serve Christ in serving other souls.
The gift of treasure: when we tithe we acknowledge that it is our Lord's money that we steward. Do I spend more money on extras, eating out, Starbucks, clothes, entertainment (cable or Dish), etc. than I give back to God? That doesn't make sense if we truly are stewards of God's treasure. 
This stewardship attitude and approach frees us to truly put our trust in God and not worry about success or failure, as we know that God will always provide. Do you believe that? Then use this month of October to reflect on your stewardship over the gifts of time, work, and treasure you have received from Christ, and then consider how you use your gifts to manifest Christ's lordship over you.
Blessings,
Fr. John Waiss
Image from: Александр Иванович Казанцев (1658-1717), Public domain, via Wikimedia Commons