Finding True Life in the Trinity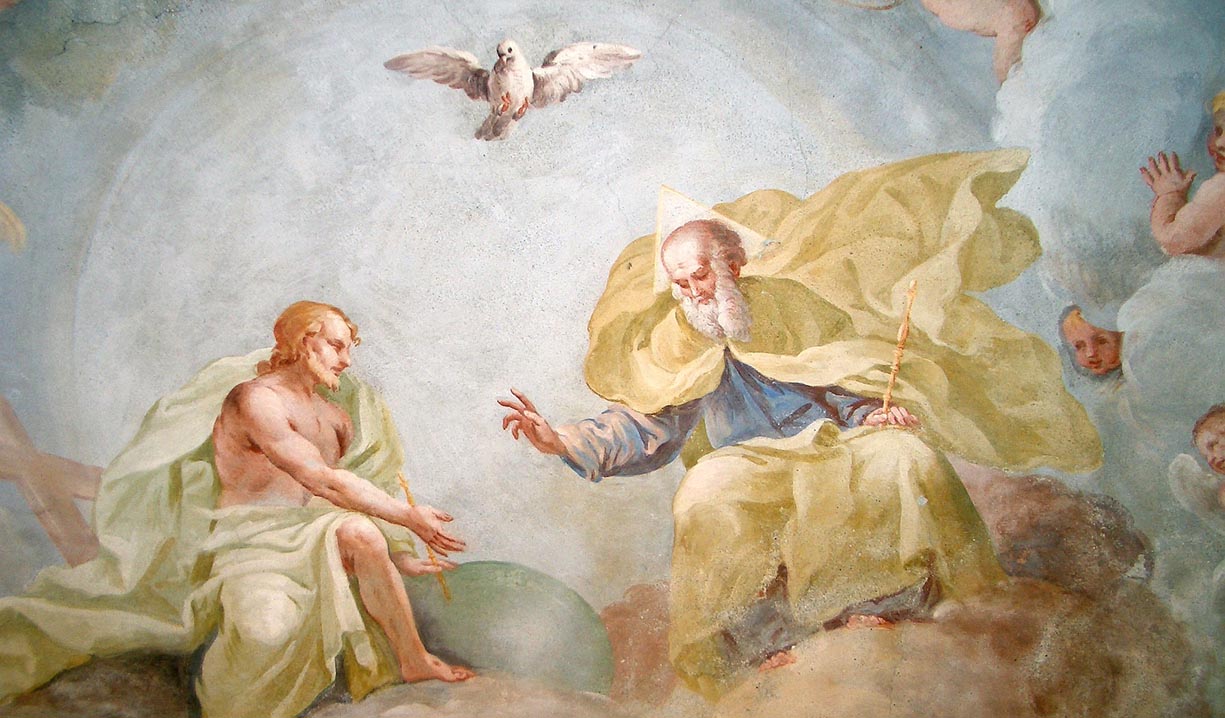 We all seek the fullness of life, both now and in eternity. But can we find it? What does it entail? These questions form part of an innate restlessness that is rooted in man's very being (Cf. Gaudium et Spes, 4, 10). If we are to have any hope of reaching true life, we need to discover the central role of love and relationships. As Pope Benedict XVI reminds us:
Man's great, true hope which holds firm in spite of all disappointments can only be God—God who has loved us and who continues to love us… Whoever is moved by love begins to perceive what "life" really is…: "this is eternal life, that they know you the only true God, and Jesus Christ whom you have sent" (John 17:3). Life in its true sense is not something we have exclusively in or from ourselves: it is a relationship. And life in its totality is a relationship with him who is the source of life. If we are in relation with him who does not die, who is Life itself and Love itself, then we are in life. Then we "live" (Spe Salvi, 27).
Life is relationship. Without relationships our lives would be empty and without meaning. And relationships require love, as Saint John Paul II frequently mentions:
Man cannot live without love. He remains a being that is incomprehensible for himself, his life is senseless, if love is not revealed to him, if he does not encounter love, if he does not experience it and make it his own, if he does not participate intimately in it. This… is why Christ the Redeemer "fully reveals man to himself" (Redemptor Hominis, 10).
Life Through Relationships to God
We find the freedom to love others and fill our lives with relationships only by experiencing God's love and entering into a relationship with him. This is the foundation of man's dignity, of his human rights and, consequently, key to world peace and justice. As Pope John Paul II says, "The dignity of every human being and the vocation corresponding to that dignity find their definitive measure in union with God" (Mulieris Dignitatem, 5; cf. Gaudium et Spes, 19).
But in what does union with God consists? What does it mean for man and woman to be created in God's image and likeness? Who is God? Where do we encounter his image so as to know what man's dignity is? God answers these questions by revealing himself as a Trinity of Persons, calling each of us to enter into an intimate union with each divine person, which is the ontological foundation of who we are.
Pope Benedict XVI reminded young people in the United States of the importance of developing a personal relationship with God: "What matters most is that you develop your personal relationship with God. That relationship is expressed in prayer. God by his very nature speaks, hears, and replies" (Message of Hope, 107). Having a relationship with God is spiritual life… a life of prayer… interior life… true life!
But we cannot relate to God as some impersonal being or force; God is a personal being, a wonderful unity of three Persons. If ultimate fulfillment consists in developing ultimate relationships with ultimate Persons, then such life will entail entering into a relationship with each person of the Blessed Trinity. As St. Josemaría writes:
We have been called to penetrate the intimacy of God's own life, to know and love God the Father, God the Son, and God the Holy Spirit, and to love also—in that same love of the one God in three divine Persons—the angels and all men. This is the great boldness of the Christian faith (Christ is Passing By, 133).
So, we can say with Augustine, that our very being is restless until it rests in Trinitarian Love. Let's take advantage of the feast of the Blessed Trinity to renew our personal relationship with each Person of the Blessed Trinity: with God as our own father, with Christ as our friend and love who lays down his life for us, with the Holy Spirit as new life dwelling within us. This is the path to Life, eternal life.
Yours In Christ,
Fr. John Waiss