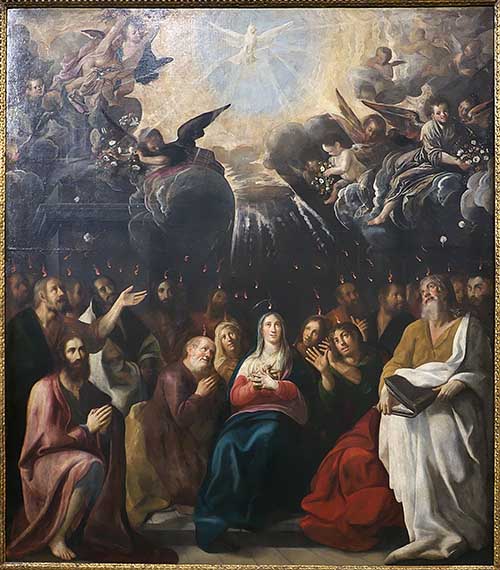 The grouping teams from the four parishes have embraced the task and, taking with them your feedback, they are beginning to dream and listen to the Holy Spirit. Let's listen to Pope Francis who, in his recent book for the Church experiencing the pandemic, Let us Dream: the Path to a Better Future (84-93), tells us about how the Holy Spirit works in synods, a process that Renew My Church is imitating:
Synodality starts with hearing from the whole People of God. A Church that teaches must be firstly a Church that listens… It delights me to see how the Church in different countries is embarking on processes that put the synod method into practice…
What characterizes a synodal path is the role of the Holy Spirit. We listen, we discuss in groups, but above all we pay attention to what the Spirit has to say to us. That is why I ask everyone to speak frankly and to listen carefully to others because, there, too, the Spirit is speaking. Open to changes and new possibilities, the Synod is for everyone an experience of conversion. Hence one of the changes in the process: periods of silence between speeches to allow those in attendance to be better aware of the motions of the Spirit.
Synods produce intense discussion, which is good: they involve different reactions and responses to those who think differently or have particular positions. We do not all react in the same way. We have also seen in many cases how, faced with disagreement, different groups attempting to interfere in the synodal process try to impose their ideas, either by applying pressure inside the Synod, or outside it, by distorting and discrediting the views of those who do not think as they do.
This, too, is a good sign, because wherever the Spirit of God is present, so too are temptations to silence it or distract from it. (If the Spirit weren't present, those forces wouldn't bother). We saw the bad spirit in some of the "noise" outside the synod hall, as well as within it: in the fear, the panic, the claims that the Synod is a conspiracy to undermine Church doctrine… Another temptation that so often confuses people is treating the Synod as a kind of parliament underpinned by a "political battle" in which… one side must defeat the other…
Within the synod process, disappointment and a sense of defeat are not signs of the Good Spirit, because they are born of unfulfilled promises, and the Lord always keeps His promises. Outside the synod process, of course, disappointment may be of the Good Spirit, the Lord showing us that a particular path we've chosen is not the right way to go, the kind of disappointment we feel after doing something we thought was enjoyable but later realized was a waste of time or worse. But in the synod process, such disappointment is more likely to reveal an agenda: you came wanting to achieve something, and when you didn't get it, you feel deflated. You may be right (or not), but these are processes that take time, that demand maturity, perseverance, and decision. They call for sowing seeds that others will be able to harvest. In other words, you remain trapped within your desires, rather than allowing yourself to be touched by the grace on offer.
In this walking together we must remain respectful and listen to one another, free of predetermined agendas. The aim is "to journey together to seek God's will, allowing differences to harmonize… This is a patient process, which does not come easily to our impatient age."
Souls are depending on our prayer and discernment. So let's continue to pray!
-Fr. John Waiss