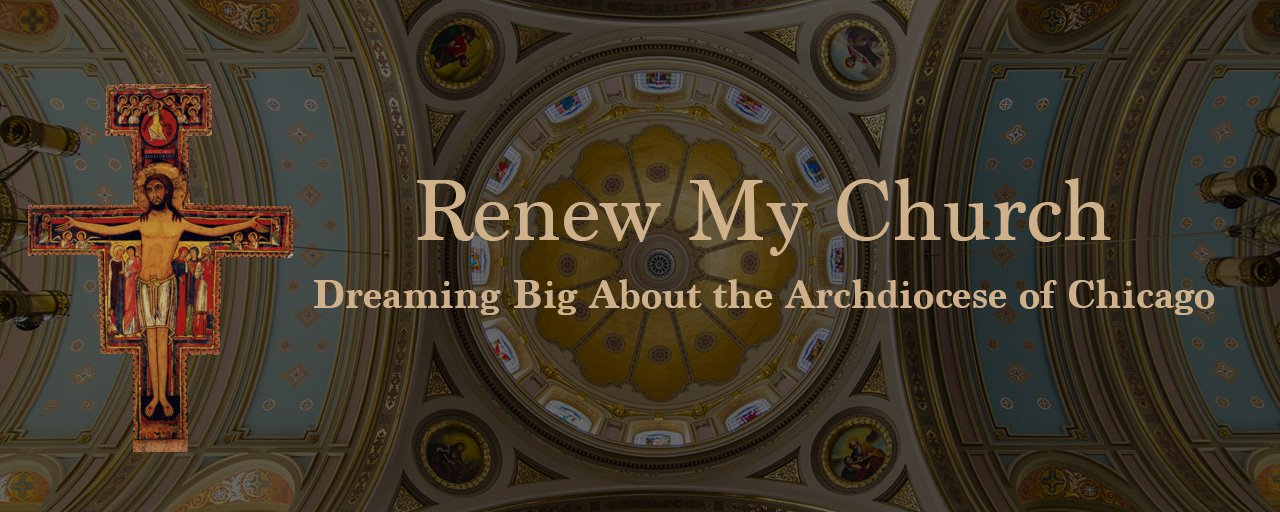 Renew My Church Town Hall Meeting was a success. If you missed it, you can view it on YouTube.
We Need Your Feedback!
We are asked to give feedback to the Archdiocesan Renew My Church team, both on the needs of our parishioners, the Bucktown-Wicker Park residents, and the opportunities we have to share the faith to others. In this we ask you to give us your observations and concerns. Please take time and fill out the initial survey here.