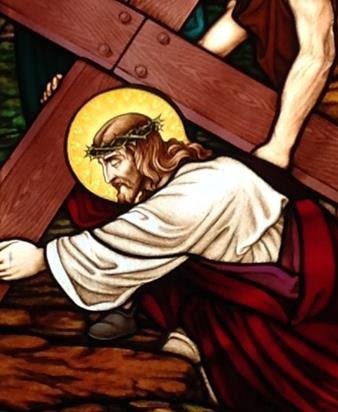 Ash Wednesday is three days away, which makes this a good time to develop a plan of attack to take full advantage of this Lent—a time of conversion and spiritual growth.
Remember that you are dust, and to dust you shall return… Repent and believe in the Gospel. We begin the forty days of fasting before Good Friday and Easter Sunday with these words, as the priest or minister applies the ashes to our foreheads. Let's reflect on these words and what they may mean for our lives.
You are dust… God made the first man out of the "slime" of the earth, and made the first woman from that human "slime" of Adam's side. What makes us great is not that we have perfect bodies or that we are great athletes or even that we are intelligent—all that is just "slime" or dust. What makes us great is that we are made in God's image and likeness by sharing his spirituality and that through the Sacraments we become precious children of the Father, with Christ as our brother and Love, inviting the Holy Spirit to dwell in our bodies as his temple. What makes a person great is his or her relationship with God and with others.
This is why it is so important to give greater emphasis to prayer during Lent, so as to show what is truly important in our lives: our relationships with the Father, Son, and Holy Spirit; with the Virgin Mary, St. Joseph, and our other saint-brothers and sisters in heaven. I like to remind myself frequently: "the most important thing you will do today is celebrate the Mass. If that is the only thing you do well today it will be a successful day." Then, as I learned from St. Josemaría, I try to orient everything I do to prepare the Holy Mass well or give thanks for the honor of being present in this holy event—Relationship! Also our relationships with our family and friends are important, which we reinforce by serving them with the gift of our time and talents.
To dust you shall return… All our physical existence is dust and will return to dust; only our relationships will endure. We should cultivate those relationships over and above our physical appearance, comfort, daily work, and chores. In fact, every aspect of our physical existence should exist to serve the relationships we treasure, not the other way around. So this Lent, let us put more emphasis on prayer—cultivating our relationship with God—and on service—cultivating our relationship with family and friends.
Repent… We fast as a way to repent, as a way to subdue our physical comforts and desires so as to focus on what is important. Some will choose to give up sweets or desserts; others smoking. Others will give up TV, Internet surfing, or computer games, especially when this takes up a lot of time that could be used for developing relationships, that is, for prayer and service!
And believe in the Gospel… Let us take some time to deepen that faith. Perhaps we can read a few minutes of the Gospel each day and read a bit of the Catechism of the Catholic Church or its Compendium. This will help us to improve in the way we put our faith into practice, so as to be better examples of holiness for others.
So, as we begin Lent let's make a few resolutions that will enrich our lives in Christ. In this way our personal response to God's call to holiness will enrich our families and the world.
Blessings,
Fr. John Waiss