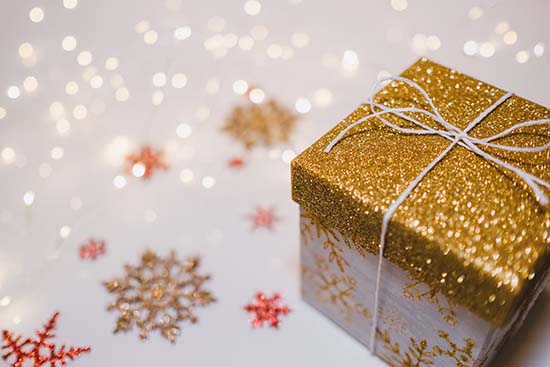 As Christmas approaches we start thinking about gifts. Children think about what they might get as a gift. Adults too have a bit of the selfish child in us: feeling hurt of being left out if someone else gets something they would've liked to have received, or focus on gifting themselves something big that they think they deserve—even if they can't afford it. Others think about the pleasant reactions they hope to evoke as they search for gifts for others, only to experience disappointment when the recipient is not elated.
Years ago I would get young children coming in to the confessional, encouraged by their mother or father to "talk to the priest." Once I asked a young boy, "What are you going to get for Christmas?" He replied with a long list of toys he hoped to get. Then I asked him, "And what are you going to get the Baby Jesus for Christmas, it's his birthday!" The little boy jumped out of the confessional and shouted to his mother in the quiet church: "Mommy, what are we going to get Jesus for Christmas?" Mom finally came in to do her confession, a bit embarrassed by the scene her son had made.
So, what are you getting Jesus for Christmas? Think of what the Blessed Virgin Mary gave the Baby Jesus: she "provided" a body for Jesus Christ, nourishing him her womb and then at her breasts. She gave her whole body in service of her God, loving him and giving him that bright and warm sense of security in her loving arms, without ever feeling sorry for herself for how hard she had it.
St. Joseph welcomed the Child's mother into his home, providing a roof for her head and food for nourishment. Then he took her on a little Christmas "excursion" to Bethlehem, to fulfill God's prophesied plan. After the Child was born, he smothered him with affection, provided for him, and protected him, especially from the cruel Herod.
St. Francis of Assisi, who gave us the first nativity scene, contemplated our Lord's poverty and felt compelled to embrace it totally, getting rid of all he had rights to. Perhaps we can offer Jesus Christ a bit more poverty, sharing some of our "things" with those in need—Christmas is a great time to lighten our load by getting rid of things so our heart can be freer to love him. Let's get rid of more than we get on Christmas!
How about getting rid of your grudges? Christmas is a great time for mercy, to "forgive the trespasses against us" … the bigger the better! Then we can be free to love as Jesus loved us.
Have you resolved to offer any extra sacrifice or prayer to present to the Christ Child on his birthday? How about making an extra visit to the Blessed Sacrament each day or going to daily Mass? Young people may choose to help out more around the house, imagining that they are helping St. Joseph and the Virgin Mary prepare the cave in Bethlehem for the coming of the Baby Jesus. Families may try visiting a nursing home to sing Christmas carols outside for lonely elderly inside, or at a home or two in the neighborhood where an elderly neighbor lives. Perhaps you want to get a gift for a child who will receive less because his parents are unemployed this year—for that you can use the giving tree on our web site, sponsored by our school!
Don't think about what I'm getting for Christmas, but what I'm getting the Baby Jesus! Also, let's think about what I am getting rid of for Christmas so I can fully experience the joy of being loved by him!
Yours In Christ,
Fr. John Waiss