Each month a group of women from the parish gather to discuss a book about the Catholic faith. Selections range from conversion stories to the lives of the Saints, deeper theological texts, and modern subjects relevant to women's lives. Meetings are currently virtual and take place on the first Thursday of the month at 7:00pm. Check the information below for this month's choice.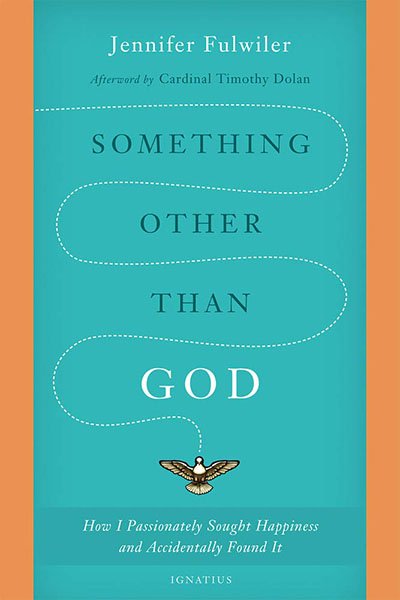 February Book

Something Other Than God: How I Passionately Sought Happiness and Accidentally Found It by Jennifer Fulwiler
Jennifer Fulwiler told herself she was happy. Why wouldn't she be? She made good money as a programmer at a hot tech start-up, had just married a guy with a stack of Ivy League degrees, and lived in a twenty-first-floor condo where she could sip sauvignon blanc while watching the sun set behind the hills of Austin. Raised in a happy, atheist home, Jennifer had the freedom to think for herself and play by her own rules. Yet a creeping darkness followed her all of her life. Finally, one winter night, it drove her to the edge of her balcony, making her ask once and for all why anything mattered. At that moment everything she knew and believed was shattered. – Goodreads
Thursday, February 4, 7:00pm: Discuss the Entire Book
Women's Lenten Book Study
Join our SMA Women's Book Club by reading a book this Lent, meeting two times on Zoom to discuss. We will be reading Dr. Scott Hahn's "The Fourth Cup: Unveiling the Mystery of the Last Supper and the Cross".
Well-known Catholic theologian Dr. Scott Hahn explains Christ's Paschal sacrifice on the cross as the fulfillment of the traditional fourth cup used in the celebration of Passover, drawing symbolic parallels to the Last Supper and Christ's death on Calvary. Through his scholarly insights and important biblical connections, Mass will come alive for you as never before!
–Goodreads
Thursday, March 4 at 7:00pm (Zoom) – Discuss Chapters 1-5
Thursday, April 8 at 7:00pm (Zoom) – Discuss Chapters 6-14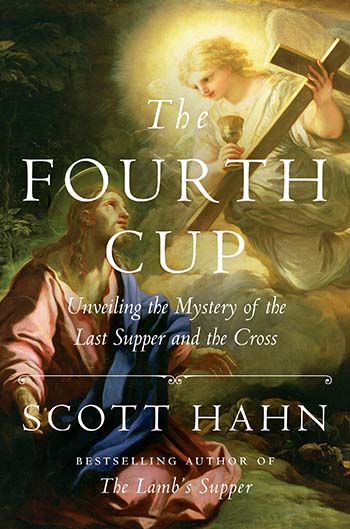 Join Us
If you are interested in joining, please email [email protected] or join the "Women's Book Club" group on FlockNote.