Each month a group of women from the parish gather to discuss a book about the Catholic faith. Selections range from conversion stories to the lives of the Saints, deeper theological texts, and modern subjects relevant to women's lives.
Meetings are currently virtual and take place on the first Thursday of the month at 7:00pm.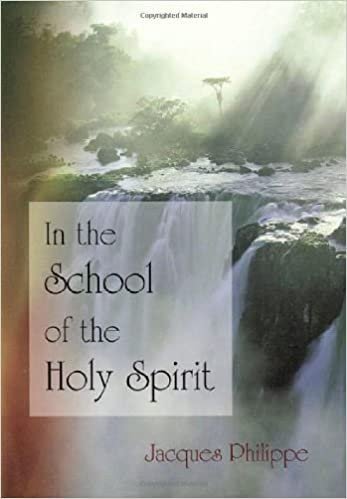 In the School of the Holy Spirit
by Fr. Jacques Phillipe
In the prayer lives of many Christians there is one person of the Trinity that often goes overlooked – The Holy Spirit. The Holy Spirit is no less involved in our lives than the Father and the Son, yet many are unaware of this. This book will lead you to be more attentive to the movements of the Holy Spirit in your life as you learn to value the third person of the Trinity as the Sanctifier of your soul. In his clear and simple style, Phillipe illustrates his points with many examples from modern life.
Discuss on Thursday, June 3 at 7:00pm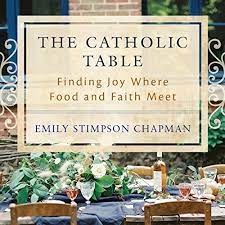 The Catholic Table: Finding Joy Where Food and Faith Meet
by Emily Stimpson Chapman
What does our Catholic faith teach us about eating well? Some of us eat too much food. Or we eat too little. Often we eat without gratitude, without charity, without respect. But, as award-winning author Emily Stimpson Chapman explains in The Catholic Table, with a sacramental worldview the supernatural gift of God's grace can transform and heal us through the food we make, eat, and share. (From Goodreads)
Discuss on Thursday, July 1 at 7:00pm
If you are interested in joining, please email [email protected] or join our Flocknote (mailing list).