Renew My Church Preparation, pt 2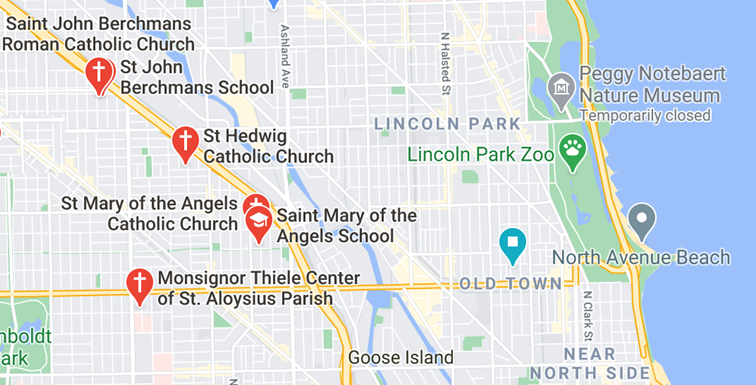 November 15, 2020
As St. Mary of the Angels begins the Archdiocesan wide initiative of Renew My Church providing accurate information and transparency to you as a parishioner is a high priority for me as your Pastor. The Renew My Church process highlights four components in parish life: its Ministerial and Spiritual needs, with the monies need to fund it; Parishioner count and Mass attendance; Pastoral manageability, and Parish financial stability and facilities. Let's take a deeper look into each of these components and how it relates Renew My Church.
According to the Archdiocese, each parish in a viable grouping scenario should be able to meet:
Ministerial and spiritual needs of the parish: To enliven the work of evangelization, formation, worship, and pastoral care in today's time and culture, parishes ordinarily will build a strong a staff team to support the pastor. Staff teams will be professionally trained and justly paid. To support this staffing and basic operations, such as paying utilities, parishes generally will need operating revenue of $750,000 or more (excluding rental income).
Parishioner count and Mass attendance: Based on the number of pastors expected to be available across the Archdiocese in the future, a minimum of 800 parishioners attending weekend Mass is generally needed to be assigned a full-time, resident pastor. In addition, parishes need enough people power (i.e, parishioner count) to support vibrant ministries.
Pastoral manageability: It is critical that our structures support our pastors and pastoral teams to focus as much time and energy as possible on ministry. These structures need to be realistic to manage, considering potential travel between campuses, sacramental coverage, and administrative, facility, and ministerial needs.
Parish financial stability and facilities: Parish financial stability and adequate, accessible and safe facilities with capacity for growth and affordable ongoing repair/maintenance.
Yours in Christ,
Fr. John Waiss
ANSWER to last week's question: Of the 20 Catholic churches in this area, did you know the three in our grouping?
St. Mary of the Angels; St. Hedwig (.8 miles); St. Aloysius (1.1 miles), and St. John Berchmans (1.7 miles).
This week's questions:
Do you know… whether St. Mary of the Angels meets the operating income criteria on its own?
How many people currently attend Mass each week at St. Mary of the Angels?
Whether St. Mary of the Angels is able to maintain its current facilities and finances on its own? 
Take the quiz on Flocknote