Renew My Church Activation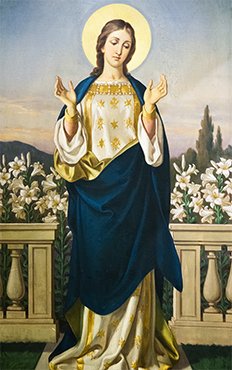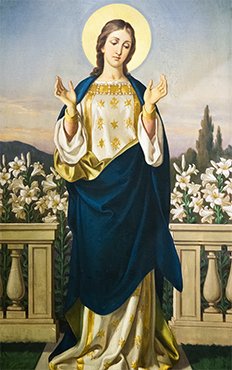 August 30, 2020
The Archdiocese of Chicago has been engaged in a renewal program for the last five years, with parish grouped together to discern how to best use their resources to effectively evangelize the people in Cook and Lake Counties.
To prepare ourselves at St. Mary of the Angels for this, we have been praying every Sunday:
That the Lord Jesus call us today, as he did holy men and women of old, saying: Renew My Church. May the Holy Spirit enable us: to hear him clearly; to listen to each other attentively; to imagine our future boldly; to discern his direction wisely; to persevere in his holy will courageously; to stay together in charity; to surrender our own plans readily; to embrace the greater good; to hand on his gifts to future generations.
We have prayed this to prepare ourselves to listen to the Holy Spirit as a parish and to imagine our future boldly as we prepare to be activated in the Renew My Church process of discernment. We have formed a Core Leadership Team which has lead to several initiatives to improve our Baptismal program, a new Family of Faith formation program for religious education, and several opportunities to build community: Family Fun-Day Sunday, St. Nicholas Family Night for the Novena, etc.
After the pandemic shelter-in-place order was lifted by the State of Illinois, some parishes found it challenging to find the volunteers necessary to reopen their church doors for Mass and other sacraments. So, the Cardinal and his staff have decided to expedite the Renew My Church timeline for the remaining parishes—originally our grouping was slated to be activated in the Summer of 2022. Now half of our original grouping—St. John Cantius, Holy Trinity, and St. Stanislaus Kostka—will begin the discernment process this October. Our half—St. Mary of the Angels, St. Aloysius, St. Hedwig, and now St. John Berchmans—will begin shortly after the new year, likely in January 2021.
The first part of the Renew My Church process focuses on structural and operational changes necessary for our community, so we can then focus on moving forward in making disciples, building communities, and inspiring witness of our faith—what Renew My Church is really all about. To be effective in our efforts to evangelize the community, we need a sustainable and viable organization and facility.
We do not know what the outcomes of discernment process will be—that is why we must continue praying. We also started our Memorare campaign with this in mind. Please remember your pledge or pledge anew to say Memorares for us and the other parishes in our grouping, since…
In the holy company of our Blessed Mother, Mary, the apostles, and all the saints, may their example and presence inspire us with patient confidence in the work of your grace. We ask this through Christ our Lord. Amen.
Yours In Christ,
Fr. John Waiss