We are open again for Mass and receiving our Lord in Holy Communion—many have already joined us, even though the obligation to go to Sunday Mass is still dispensed by the Cardinal. Jesus himself has been waiting to reengage us in a wonderful embrace and dialogue, just as he did with his apostles and followers after his death and resurrection: Welcome back, you of little faith, he says to us. Blessed are those who have not seen (or received) and yet believe.
St. Joseph: An Obedient Father
Fathers, do you want your children to obey you and to obey their mother? Really? Then all you should give them an example of obedience. If you obey God, his laws and commandments… if you obey your wife, anticipating her needs and requests, such that she doesn't even have to ask… then your children will do the same, obeying and anticipating the needs of both mom and dad.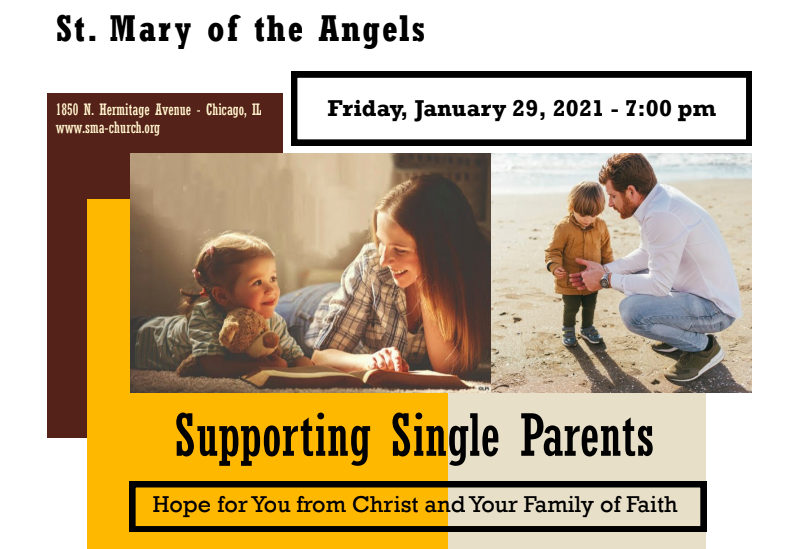 Join us for a Panel discussion with Dr. Daniel B. Martinez, Board-Certified physician with specialty in Child & Adolescent Psychiatry, and Anne Grosklaus, Director of House of the Good Shepherd/Madonna for Catholic Charities of the Archdiocese of Chicago, along with Luis and Martha Jaime, sharing their personal experiences on raising single families in the Catholic faith. Moderated by Dr. Jaime Vasquez, Head of School of the Willows Academy. 
The challenges of single parenthood affect all of us, whether we personally experience that situation or not. This workshop is meant to provide help for parents facing those challenges – as well as suggestions for the families and friends of those who love them!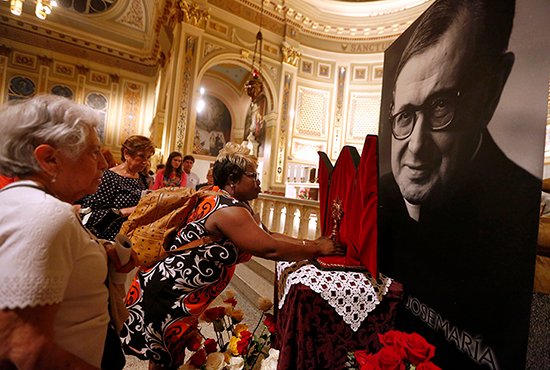 Mass Times
Sundays / Niedziela / Domingo
8:00 am (English)
10:00 am (English)
12:00 Noon (Spanish/Español)
7:15 pm (English)
Saturdays / Soboty / Sábado
8:00 am (English)*
5:00 pm (Mass of Anticipation, English)
6:30 pm (Polish/Polska)
Weekdays / Diarias / Codzienne
7:00 am (English)*
5:30 pm (English)*
*in St. Josemaría Chapel
Updated June, 2020
Memorare Pledge
Let's storm heaven with many prayers for growth and for the mission vitality of our parish! As of today there are 2,500 Memorares being prayed daily for this intention!
Pray the Memorare everyday, and let us know you are doing it by entering the number of Memorares you will pray daily in the pledge card we have available in the church. Click the button below to pledge how many memorares you can pray.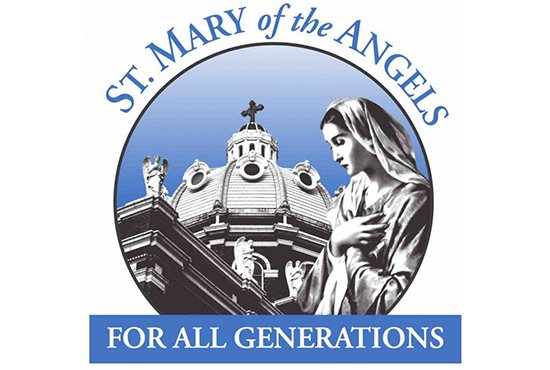 For All Generations Campaign
We have been entrusted with a great treasure: St. Mary of the Angels church.
Through your prayer and financial help we rebuilt the Dome in 2010, restored the South Tower in 2012, eliminated our debt in 2013, and have now raised over $1 million in donations and pledges ear-marked for restoration, but our needs are greater.
Click here to learn our plans to restore the church's exterior, replace our heating and sound systems, and more.
ARE YOU NEW TO ST. MARY OF THE ANGELS?
Seeking a parish?
A spiritual family?
A place to pray, deepen your faith, or serve others?
If so, our hearts and doors are open to you! We thank God for sending you. Please introduce yourself to one of the priests after Mass and, if you would, please register online by clicking the link below or contacting the parish office.
Light a candle with a click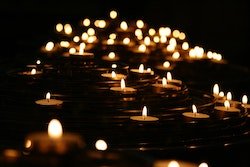 We would like to offer you the chance for us to remotely light a candle in the church for you and your intentions. Click here to make a donation and light a candle.
Sign Up For Flocknote to receive emails and texts for parish information, prayers, and spiritual resources.
Map & Directions
1850 N. Hermitage Ave., Chicago IL 60622, at the corner of Hermitage & Cortland Ave.
We are located in the Bucktown neighborhood just east of Damen Ave and west of Ashland Ave. If driving, our parking lot entrance is located on Hermitage, just south of the church.
If driving from the Kennedy, we are conveniently located directly off the Armitage exit.
Stop by for a visit!