We are open for Mass, Confession, and Holy Communion. Many have already joined us. Sunday and Holy Day Mass obligation is still dispensed by the bishops.
NEW: Current 60% capacity limits means we can welcome up to 1000.
Requirements: Social distancing of 4 - 6 feet (families living together can sit closer); Face mask/cover is required for unvaccinated; Free of fever and other COVID symptoms. If you are not feeling well, please stay home.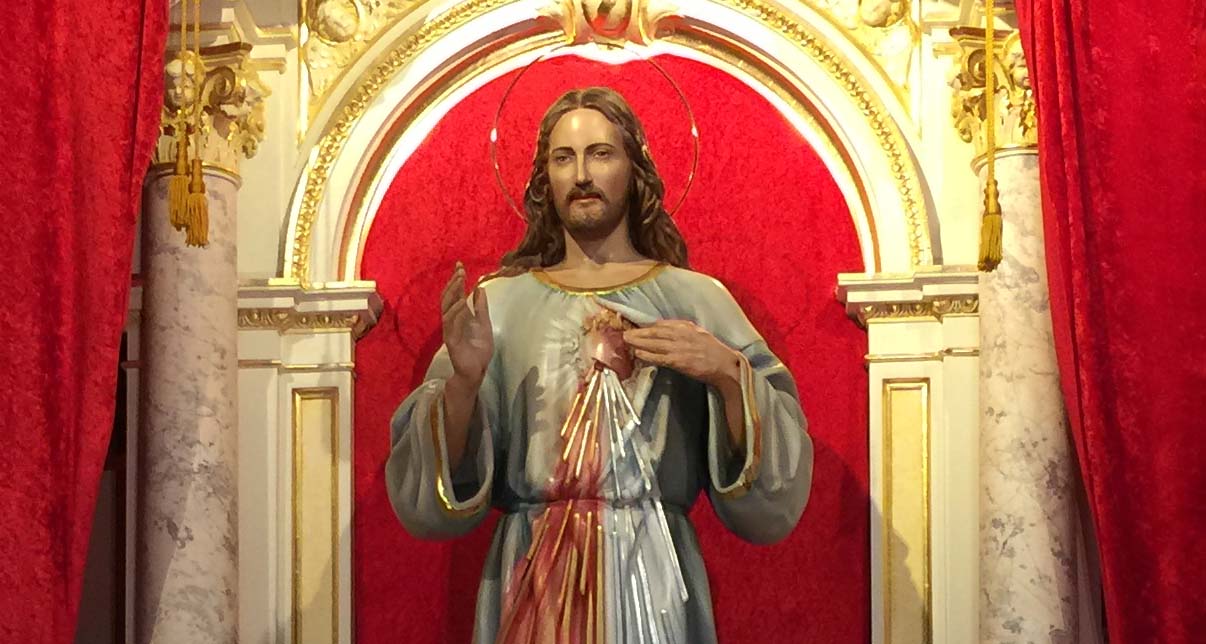 Heart of Divine Mercy
A new statue of Jesus arrived this week and was dedicated on Friday, the feast of the Sacred Heart. Saturday was the feast of St. Josemaría, who had a great devotion to the Sacred Heart under the title of the Merciful Love.
Days & Evenings of Recollection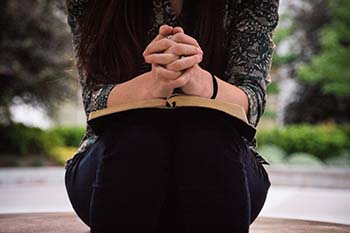 Conducted by the Priests of the Prelature of Opus Dei

Spiritual meditations from our priests, helpful practical talks by women and men, with tips for Christian living in a secular world, Adoration & Benediction of the Blessed Sacrament, and opportunities for Confession. All are welcome!
For Women
2nd Sunday, from 3:00 pm – 5:20 pm (in Spanish)
4th Monday, 7:00 pm (in English)
4th Wednesday of the month at 7:00 pm for young women (in English)
For Men
3rd Sunday, from 3:00 pm to 5:15 pm (in Spanish)
2nd Monday of the Monday at 7:00 pm (in English)
*For other locations and times please contact the Parish Office.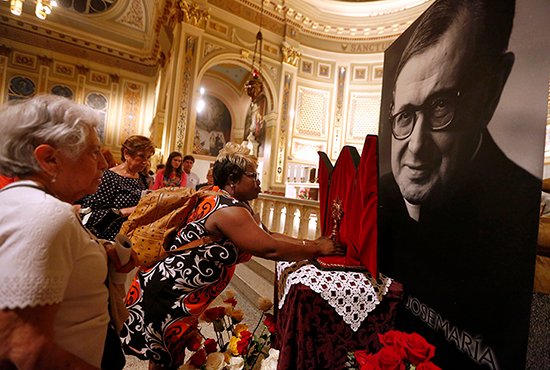 Mass Times
Sundays / Niedziela / Domingo
8:00 am (English)
10:00 am (English)
12:00 Noon (Spanish/Español)
7:15 pm (English)
Saturdays / Soboty / Sábado
8:00 am (English)*
5:00 pm (Mass of Anticipation, English)
6:30 pm (Polish/Polska)
Weekdays / Diarias / Codzienne
7:00 am (English)*
5:30 pm (English)*
*in St. Josemaría Chapel
Updated June, 2020
Memorare Pledge
Let's storm heaven with many prayers for the evangelization efforts of our parish! More than 2,500 daily Memorares have been pledged for this intention!
Pray the Memorare everyday, and click the button below to let us know you are doing.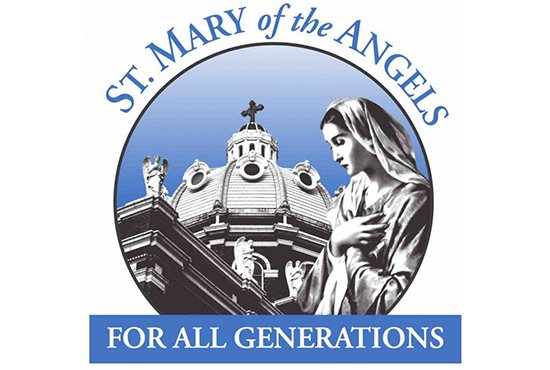 For All Generations Campaign
We have been entrusted with a great treasure: St. Mary of the Angels church.
Through your prayer and financial help we rebuilt the Dome in 2010, restored the South Tower in 2012, eliminated our debt in 2013, and have now raised over $1 million in donations and pledges ear-marked for restoration, but our needs are greater.
Click here to learn our plans to restore the church's exterior, replace our heating and sound systems, and more.
ARE YOU NEW TO ST. MARY OF THE ANGELS?
Seeking a parish?
A spiritual family?
A place to pray, deepen your faith, or serve others?
If so, our hearts and doors are open to you! We thank God for sending you. Please introduce yourself to one of the priests after Mass and, if you would, please register online by clicking the link below or contacting the parish office.
Connect With Us
Sign Up For Flocknote to receive emails and texts for parish information, prayers, and spiritual resources.
Pope Francis' 4 ideas for families during the Amoris Laetitia Year
Map & Directions
1850 N. Hermitage Ave., Chicago IL 60622, at the corner of Hermitage & Cortland Ave.
We are located in the Bucktown neighborhood just east of Damen Ave and west of Ashland Ave. If driving, our parking lot entrance is located on Hermitage, just south of the church.
If driving from the Kennedy, we are conveniently located directly off the Armitage exit.
Stop by for a visit!