We are fully open for Mass, Confession, and Holy Communion. Recommendations:
Face mask/cover totally optional;
If you have a fever or don't feel well, we recommend that you stay at home. Count on our prayers.
Sunday, June 26
Thirteenth Sunday in Ordinary Time
Feast of St. Josemaría
Masses at 8:00 am, 10:00 am, 12:00 pm (Spanish) and 7:15 pm
Young Adults @ Museum Room after the 10:00 am Mass
3:00 pm Retiro Espiritual para hombres en la Capilla de San Josemaría
Second Collection for Archdiocesan Priests Health and Retirement

Tuesday, June 28
9:30 – 11:00 am Confessions @ Chapel
Wednesday, June 29
9:30 – 11:00 am Moms & Tots @ Playroom
4:30–5:20 pm Confessions @ Church
Thursday, June 30
10:00 am–12:00 pm Eucharistic Adoration & Confessions @ St. Josemaría Chapel
4:00–5:20 pm Confessions @ Church

Saturday, July 2
8:00 am Mass
10:00 am–1:00 pm & 4:30–5:00 pm Confessions @ Church
5:00 pm Sunday Vigil Mass
Sunday, July 3
Fourteenth Sunday in Ordinary Time
Masses at 8:00 am, 10:00 am, 12:00 pm (Spanish) and 7:15 pm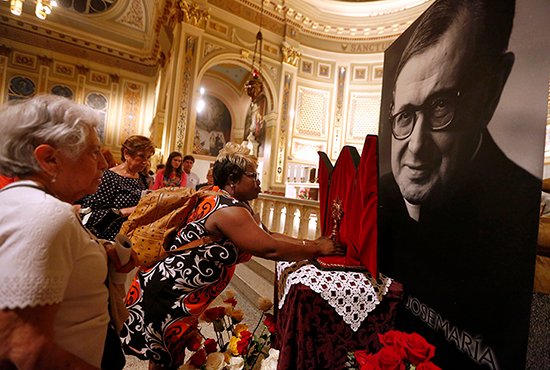 Mass Times
Sundays / Niedziela / Domingo
8:00 am (English)
10:00 am (English)
12:00 Noon (Spanish/Español)
7:15 pm (English)
Saturdays / Soboty / Sábado
8:00 am (English)*
5:00 pm (Mass of Anticipation, English)
Weekdays / Diarias / Codzienne
7:00 am (English)*
5:30 pm (English)*
*in St. Josemaría Chapel
Updated August 2021
Memorare Pledge
Let's storm heaven with many prayers for the evangelization efforts of our parish! More than 2,500 daily Memorares have been pledged for this intention!
Pray the Memorare everyday, and click the button below to let us know you are doing.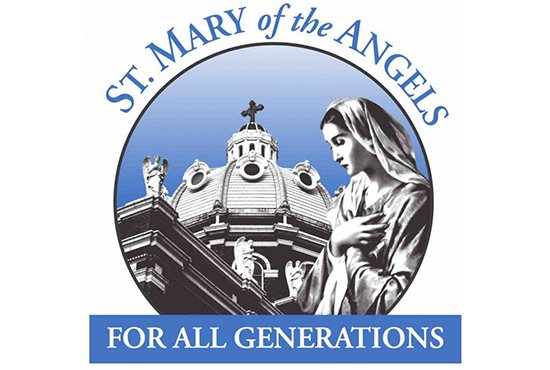 For All Generations Campaign
We have been entrusted with a great treasure: St. Mary of the Angels church.
Through your prayer and financial help we rebuilt the Dome in 2010, restored the South Tower in 2012, eliminated our debt in 2013, and have now raised over $1 million in donations and pledges ear-marked for restoration, but our needs are greater.
Click here to learn our plans to restore the church's exterior, replace our heating and sound systems, and more.
ARE YOU NEW TO ST. MARY OF THE ANGELS?
Seeking a parish?
A spiritual family?
A place to pray, deepen your faith, or serve others?
If so, our hearts and doors are open to you! We thank God for sending you. Please introduce yourself to one of the priests after Mass and, if you would, please register online by clicking the link below or contacting the parish office.
Connect With Us
Sign Up For Flocknote to receive emails and texts for parish information, prayers, and spiritual resources.
Map & Directions
1850 N. Hermitage Ave., Chicago IL 60622, at the corner of Hermitage & Cortland Ave.
We are located in the Bucktown neighborhood just east of Damen Ave and west of Ashland Ave. If driving, our parking lot entrance is located on Hermitage, just south of the church.
If driving from the Kennedy, we are conveniently located directly off the Armitage exit.
Stop by for a visit!